This summer, Kate and I had an opportunity to travel to the UK to visit some animation studios in Dublin and give an industry talk in London. While in Ireland, we took traveled across the country and came back with some really great recordings. We'd like to share these with you as well as the video of our talk with the Association of Motion Picture Sound (AMPS). We hope you our very first Boom Box Post travelog!
Recordings from Ireland
When we are out in nature and somewhat isolated from distracting sounds, the urge to start recording always kicks in. As we hiked to the Cliffs of Moher, there we plenty of opportunities to stop and record great nature sounds. Below are some of our favorites.
Dublin
The animation scene in Dublin has exploded. We were lucky enough to be welcomed into a few large studios to check out their operations first hand. We even met a few in-house sound staff that walked us through their workflow. It was fun to see the subtle differences in our processes and to talk through how things are done in our shared industry, 5,000 miles apart. Chief among the similarities of course was our shared passion for animation sound.
A Warm Welcome in London
It's always wonderful to meet talented sound professionals abroad. From Dublin, we knew it was just a small jump to Great Brittain. Knowing we would be 'in the neighborhood' we reached out via twitter to see if any Londoners wanted to meet up. Emma Butt responded with an invitation to come and speak to AMPS, the UK's sound guild. On the agenda was sound for animation, sharing sound advice via our blog and social media, and the benefits of having a gender-diverse sound studio. The crowd was absolutely fantastic. After the presentation, we were inundated with friendly introductions and thoughtful questions. There is a great passion in the London sound community and it was an honor to share our story with AMPS.
Good Times
We had way too much fun exploring the United Kingdom. Here's a few snapshots from the trip.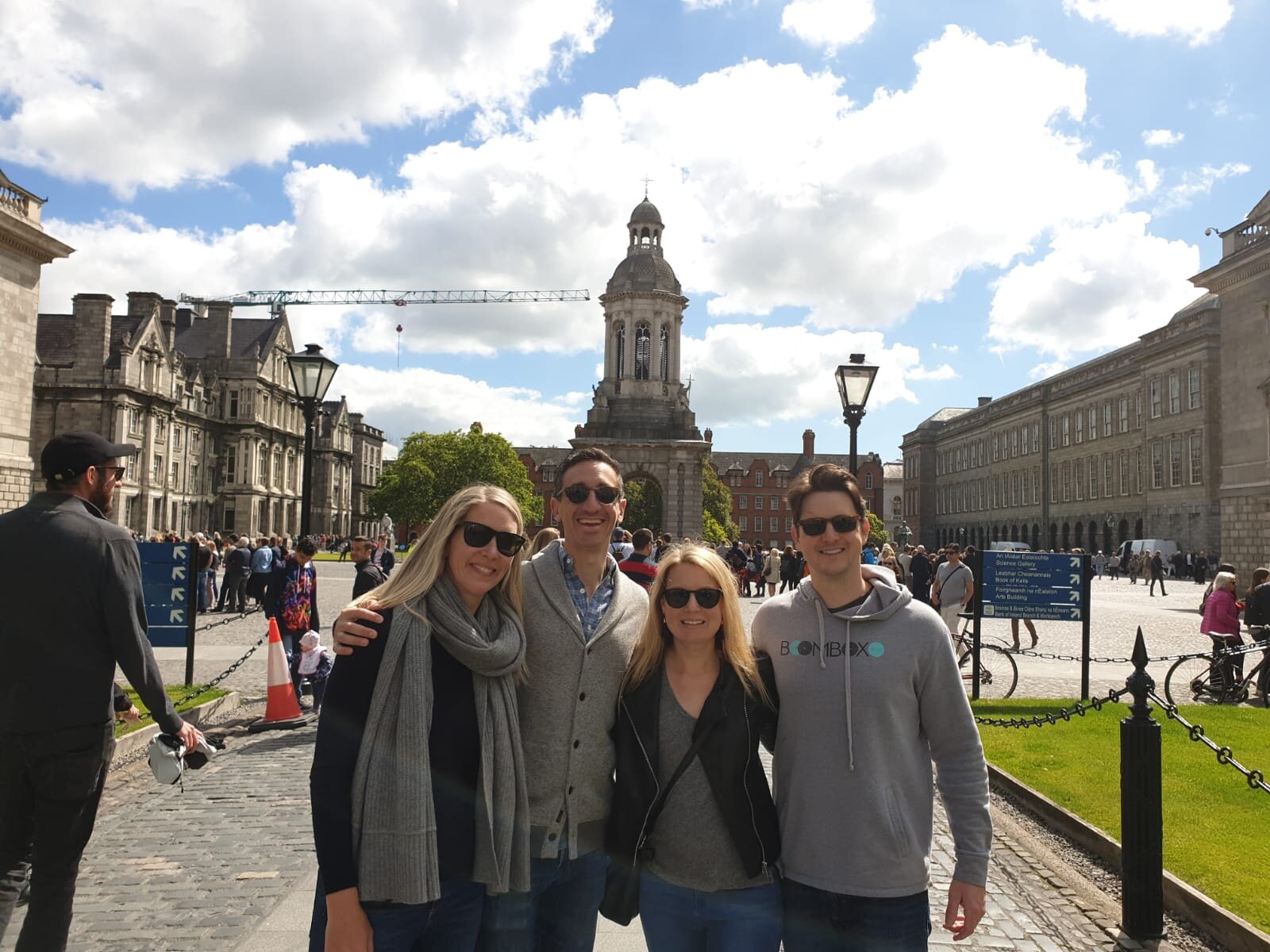 Traveling abroad, it quickly became apparent just how vast a global sound community we have. It's so rewarding to travel abroad and meet your peers on their turf. Dublin and London were so kind to us, but that's just the beginning. We look forward to building relationships with all of you around the globe some day; hearing your stories and sharing a pint. Cheers!
Do you have any great sound editor abroad stories? What's have you recorded on your travels? Let us know in the comments.